Updated to December 2015 (month 60/120):
We're now at the half way mark; and the present decade is still running cooler than the preceding decade. The average temperature anomaly for the previous decade is 0.202 C. The average temperature anomaly for the past 5 years is 0.184 C.
The recent uptick at months 58 through 60 is the beginning of the atmospheric warming caused by the current El Nino. It's barely visible but definitely there. But I wonder how long it will last? If it continues along the lines of the 2010 El Nino, (which lasted about 9 months with an average anomaly of about 0.47 C) the lines will be very close in July 2016, and the lead could pass to the warmists. However, a La Nina typically follows an El Nino. La Nina brings a cooling, which would likely pass the lead back to the coolists.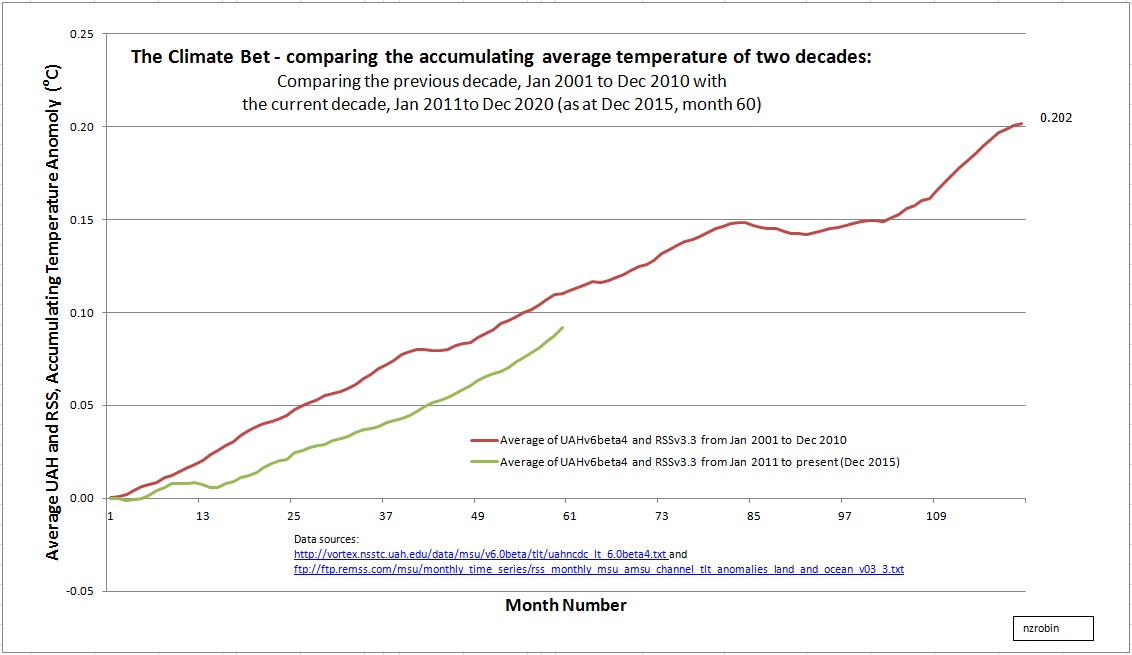 More detail here:  Climate Bet Page