The Decadal Global Climate Bet is now 4.5 years into the race.  Here is a quick update of progress.
An interesting change has taken place with the data.  UAH has extensively revised their dataset to version 6.  I have updated my spreadsheet using UAH's updated v6 data.
Notice the gap between the decades.  This decade (starting Jan 2011) is tracking noticeably cooler than the previous decade (starting Jan 2001).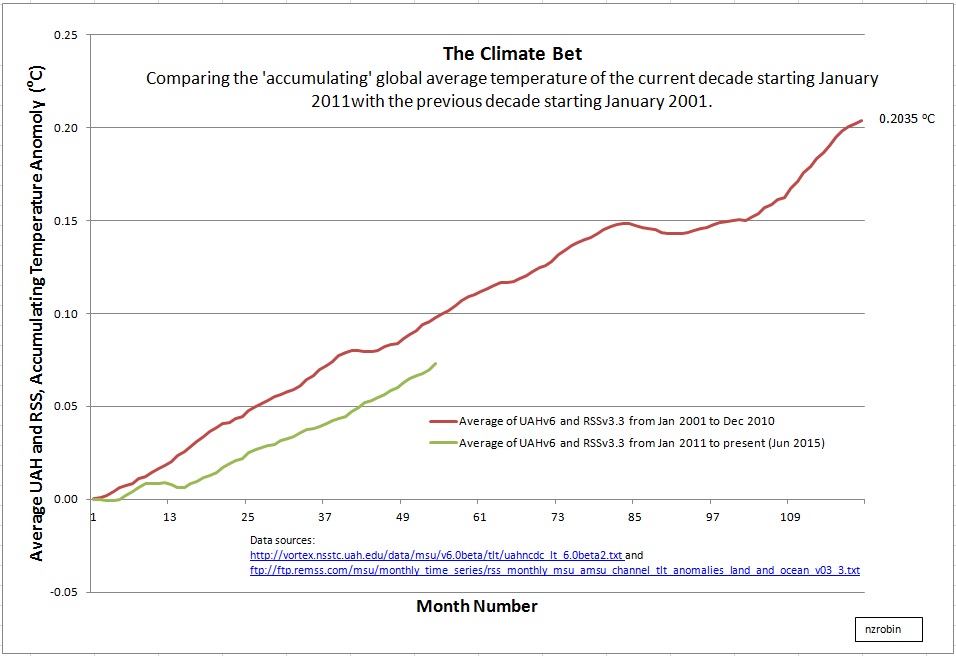 The spreadsheet is available here.
Refer to this earlier post for further details.